It's always fun for me to try and identify which actors could be in store for their first Oscar nominations any given year. There is a pattern. Being overdue helps, especially in lead categories. Below you'll see a list of performers who've never been nominated but figure to be in the race this year (based on their talent, narratives surrounding them, and the way films have been positioned). Last year, for example, you could envision the first nominations for Alicia Vikander and Tom Hardy from a mile away (Hardy become a slight underdog as the year went on, but that was due to a STACKED supporting actor race).
These are NOT my way-too-early predictions. For those, check out my Oscars" page on the left. I'm starting with the men because apparently I'm sexist since I don't think the new Ghostbusters movie looks good. Take that, self-important journos.
Oscar Isaac
Where you've seen him: Star Wars: The Force Awakens was certainly a successful film that helped push his fame, but by most accounts, he was real close to a nomination for both A Most Violent Year and Inside Llewyn Davis. There was also some real buzz for his performance in Ex Machina last year. He's close, and he's got an overdue narrative going.
What he's got this year: Well he's PROBABLY got The Promise (no release date yet), a highly-anticipated love triangle story set in the final days of the Ottoman Empire that also stars Academy favorite Christian Bale.
---
Daniel Bruhl
Where you've seen him: Before America got ahold of him, he was probably the most acclaimed actor in Germany, winning basically every award multiple times and carrying successful films. His big break in the states came via turns in Inglorious Basterds and Rush. He also joined the Marvel Cinematic Universe, making his debut as Zemo in Captain America: Civil War.
What he's got this year: He stars opposite Jessica Chastain in The Zookeeper's Wife, a Holocaust set drama from Whale Rider director Niki Caro. It's a very Oscary film and many were calling for a nom for him after Rush.
---
Joel Edgerton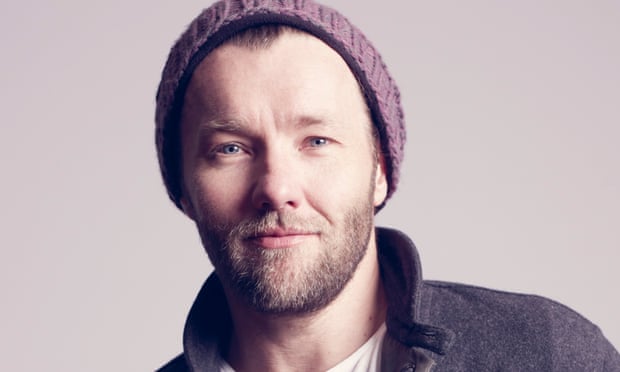 Where you've seen him: This Aussie has been working in Hollywood for a while now. His first big role came as Owen Lars in Star Wars Episode II: Attack of the Clones, and he followed that up with acclaimed turns in films such as Warrior, The Great Gatsby, and Black Mass. He also directed, wrote, and starred in the warmly received thriller The Gift.
What he's got this year: He's very good in Jeff Nichols' Midnight Special, but his likely pony is the interracial marriage legal drama Loving (also directed by Nichols), which debut at Cannes a couple days ago to raves.
---
Andre Holland
Where you've seen him: He's on The Knick, and his work there is viewed as some of the best on TV. He also appeared in Selma and 42. Has yet to find a huge break, but…
What he's got this year: He stars in Moonlight, an indie that A24 Films plans to run with this year. Little is actually known about the adaptation of McCraney's play In Moonlight Black Boys Turn Blue, but the hype is there.
---
Adam Driver
Where you've seen him: On HBO's Girls maybe, or in Midnight Special earlier this year, or even Inside Llewyn Davis. He's also Kylo fucking Ren. You've probably seen him.
What he's got this year: He's in Scorsese's Silence, which will surely be an Oscar player in some regard. But will he be overshadowed by co-stars Andrew Garfield and Liam Neeson?
---
Mahershala Ali
Where you've seen him: The Curious Case of Benjamin Button, The Place Beyond the Pines, The Hunger Games series, House of Cards. Ali has been turning in quality supporting work for nearly a decade.
What he's got this year: Two possibly juicy supporting roles. One in the aforementioned Moonlight, another opposite Matthew McConaughey in Free State of Jones. Moonlight is probably a more likely Oscar player but there's some great early word on Free State of Jones footage from CinemaCon.
---
Andrew Garfield
Where you've seen him: He was probably #6 or #7 for The Social Network and just missed the cut. He was also Spider-Man for a couple movies that weren't very good but it certainly gave him a boost. He had 99 Homes last year, a film too small to make much noise but his performance was great and critics groups noticed.
What he's got this year: Scorsese's Silence.
---
David Oyewolo
Where you've seen him: As MLK in Selma, most notably. His snub for that took #OscarsSoWhite to new heights. Other than that, his notable film work includes great supporting turns in A Most Violent Year, The Paperboy, and Middle of Nowhere.
What he's got this year: A United Kingdom will naturally be compared to Loving due to their shared subject matter of interracial marriage. Oyewolo stars opposite Rosamund Pike in the former. If the film lands with the Academy it'll be hard to keep him out given the likely narratives.
---
Chris Pratt
Where you've seen him: Where haven't you seen him?
What he's got this year: Passengers, the sci-fi romance starring Pratt and Jennifer Lawrence from The Imitation Game director Morten Tyldum, has been positioned as an awards movie. He's a megastar in a mega-film, the performance just needs to be there. Can he be serious?
---
Logan Lerman
Where you've seen him: He's Percy Jackson of course but also gave great performances in Noah and Fury. There are folks who think he should've been nominated for The Perks of Being a Wallflower. Age is not on his side but he's very very good and will get one soon enough.
What he's got this year: Lerman stars in Indignation, an adaptation of the Roth novel of the same name. The film drew raves at Sundance.
---
Ben Mendelsohn
Where you've seen him: He's been one of the better character actors for some time now. Highlights include Killing Them Softly and The Place Beyond the Pines. But he really blew up with his Emmy-winning Netflix series Bloodline.
What he's got this year: He's in Rogue One: A Star Wars Story, but his possible pony is the much talked-about Una co-starring Rooney Mara, if it gets a 2016 release.
---
Nick Offerman
---
Where you've seen him: You haven't. Ron Swanson prefers to stay off the grid.
What he's got this year: The Founder, the story of the rise of McDonald's. He plays one of the founding brothers who basically get shysted by Ray Kroc (Michael Keaton). He's proven himself a potent actor with Fargo.
---
AND NOW FOR THE LADIES
---
Aja Naomi King
Where you've seen her: You probably haven't, unless you watch ABC's How to Get Away With Murder.
What she's got this year: The Birth of a Nation. The Sundance hit is dominating awards discussion already and many early reviews cited her as a favorite in supporting. That's a category that likes to "discover" talent, as opposed to lead.
---
Margot Robbie
Where you've seen her: Her breakout came in The Wolf of Wall Street. Then she had a nice 2015 with Focus and Z for Zachariah. She's become very popular, very fast.
What she's got this year: Suicide Squad. She's already getting her own Harley Quinn spinoff movie and she's BY FAR the most talked-about aspect of the film. It's an eccentric role and a way for the Oscars to appeal to non-film nerds.
---
Rebecca Hall
Where you've seen her: Hall stays churning out solid work with stuff like The Gift and The Town and Iron Man 3. She was a Golden Globe nominee years ago for Vicki Cristina Barcelona (many believed Oscar would follow).
What she's got this year: Christine, the true story of a reporter who committed suicide on live TV in the 70s. Great words for her from Sundance. She's also in Spielberg's The BFG but if she's in the race it'll be for Christine.
---
Kristen Stewart
Where you've seen her: Twilight, but she's a very good actress when not bogged down, as both Still Alice and Clouds of Sils Maria prove.
What she's got this year: Many possible ponies. There's Billy Lynn's Long Halftime Walk, the new film from Ang Lee. There's also Woody Allen's Café Society and the thriller Personal Shopper, both of which are major talking points at Cannes right now.
---
Naomie Harris
Where you've seen her: The Pirates movies, 28 Days Later, Mandela: Long Walk to Freedom. She's got a nice filmography. She also plays Moneypenny (very well I might add) in the new Bond movies.
What she's got this year: Both Moonlight and Collateral Beauty figure to be in the awards discussion. The former is a better bet because Collateral Beauty just has SOOOOOO many huge names in it.
---
Rebecca Ferguson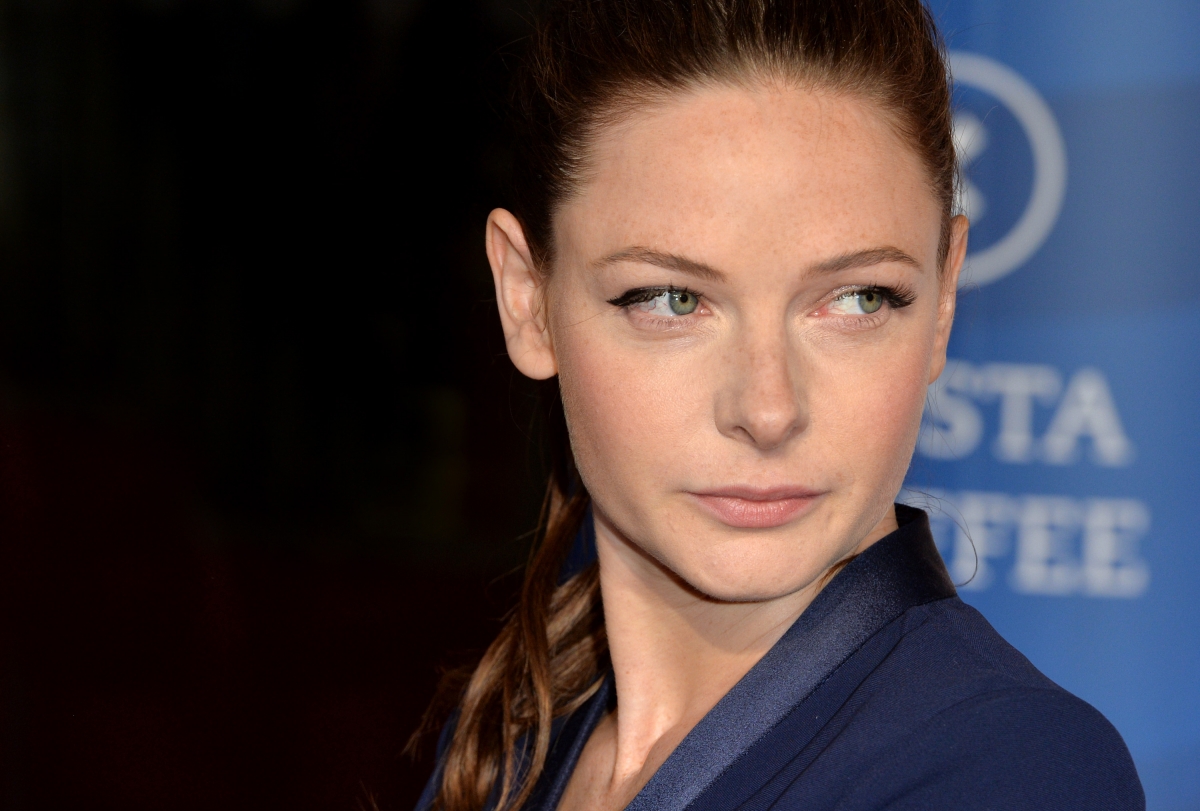 Where you've seen her: Golden Globe nominee for The White Queen, but her real breakout came in Mission: Impossible – Rogue Nation, where she stole every scene she was in.
What she's got this year: She's got a juicy role opposite Emily Blunt in Tate Taylor's The Girl on the Train. The thriller just needs to emerge as an Oscar movie. What will Universal do with it?
---
Emily Blunt
Where you've seen her: Speaking of Blunt, well, you've seen her a lot of places. She's big, possibly the biggest name on this list. The closest she's gotten was probably for The Devil Wears Prada.
What she's got this year: The Girl on the Train, where, like Ferguson, she has a juicy role (Blunt is the lead).
---
Ruth Negga
Where you've seen her: She's had some small roles in good movies but her biggest break has come via Marvel's Agents of S.H.I.E.L.D.
What she's got this year: Loving alongside Joel Edgerton. Cannes reviews say her performance is one for the ages, even stronger than that of Edgerton. Could be tough for amidst bigger names but the film might simply be too big of a deal come Oscar season to ignore.
---
Bryce Dallas Howard
Where you've seen her: She's carried a couple of M. Night films and has had big supporting roles but her most notable work is of course Jurassic World. She's a much better actress than she generally gets credit for.
What she's got this year: Pete's Dragon is going to be bigger than people expect, and there's also Stephen Gaghan's Gold. The latter is rumored to feature her in a scene-stealing role.
---
Jennifer Aniston
Where you've seen her: Everywhere, she remains one of the most popular actresses around. She got so close a couple years ago for Cake, the film itself was just too small.
What she's got this year: The highly-anticipated Iraq War drama The Yellow Birds, from acclaimed French director Alexandre Moors.
---
Shailene Woodley
Where you've seen her: The Secret Life of the American Teenager, The Divergent series as well. Her most acclaimed work came in The Fault in Our Stars and The Descendants, the latter of which got her so close to a nom (got the Globe).
What she's got this year: She stars opposite Joseph Gordon-Levitt in Oliver Stone's Snowden, which is being positioned as on Oscar film. Do they want to make her their new Jennifer Lawrence?
Until next time friends.
---
---
---