Below you'll see my reaction to the 88th Academy Awards.
Spotlight wins the big one, which is a relief.
Tom McCarthy's compact film about the team of journos at The Boston Globe who publicized the sex crimes and systematic issues within the Catholic Church wasn't my personal favorite nominee (that distinction goes to Mad Max: Fury Road, or Brooklyn), but it was nice to see something other than The Revenant or The Big Short win. Those two films had all the buzz over the last couple months and were shamelessly campaigned by big studios despite, in my opinion, not actually being good movies. It appeared as if Open Road couldn't keep up, despite Spotlight winning the critical SAG ensemble award. It's surprising to see a Best Picture winner that missed out in directing, acting, and all technical categories. But it's a welcome surprise.
As the show went on I really thought it was going to be The Big Short. With the exception of Best Cinematography, all the technical categories that appeared to be The Revenant vs. Mad Max went to George Miller's dystopian masterpiece. Speaking of that film…
Mad Max: Fury Road dominates below the line, but can't get over the action movie stigma.
Mad Max took home the most total awards (6), and it was deserving of all of them. It was especially nice to see it win Best Film Editing. With that being said, it's sort of ridiculous that a film lauded for so many reasons can see all of its craftspeople win while not winning Best Director. George Miller seemed genuinely thrilled for all of his winning crew, and they were all quick to acknowledge his vision. Maybe one day the Academy will get over themselves and acknowledge that a loud, fast action movie can be every bit the artistic achievement of an issue movie. Oh, what a lovely day that will be.
Chris Rock was okay.
I loved Chris Rock's opening monologue. He was scathing, funny, but also kept things in perspective; pointing out that #OscarsSoWhite doesn't really matter and it's not what we should be discussing when it comes to our nations continued problems with racism. I was laughing quite hard when he said "Jada Smith boycotting the Oscars is like me boycotting Rihanna's panties- I wasn't invited." But after the first ten minutes he was very hit-or-miss. The bit with the Girl Scout cookies may have been okay if it didn't take up twenty minutes of a show that already runs far too late. The Stacey Dash and Suge Knight jokes went over the heads of the entire audience, and probably most viewers. There was so much awkwardness. That was expected given the controversy leading into the show, but as a celebration of film, it was lackluster. And that's ultimately what the show should be. As Rock said himself, it's kind of dumb to get up-in-arms about a bunch of millionaires giving each other trophies.
DiCaprio finally got his. So we can now shut up about it.
Throughout the season, no narrative was more annoying than the "DiCaprio is overdue" one. He won this Oscar before the movie even finished production. While it is strange that it took him this long to get one; that really shouldn't be a factor. The lack of competition cemented his status as the odds-on favorite. Matt Damon simply wasn't winning for a sci-fi movie. Michael Fassbender refuses to play the campaign trail every year and Steve Jobs flopped as a whole. Bryan Cranston probably came in 2nd, but his movie wasn't a player overall. Eddie Redmayne was lucky just to be nominated. Had Michael B. Jordan been nominated for Creed he probably would've emerged as a legit challenger.
My question; now that poor old DiCaprio finally won, to whom does the narrative shift now? Joaquin Phoenix and Jake Gyllenhaal are right there. Idris Elba and Michael Shannon should both have been nominated this year, adding fuel to their fires. Oscar Isaac has somehow never been nominated despite given three of the very best performances of this decade so far. Then there's Tom Hardy. He got his first nom for The Revenant. When you look at his filmography it's strange that he only has one nom. He's set to star in Christopher Nolan's WW2 thriller Dunkirk, coming in 2017. Maybe that's his ticket.
Ex Machina gets a statement win with Best Visual Effects.
Ex Machina, a January release that cost just $15M to make, beat out blockbusters such as Star Wars: The Force Awakens and The Martian for Best Visual Effects, a category that always goes to blockbusters and BP players. It was a nice prize for a film that probably should've been nominated in many more places (Best Picture, Supporting Actor, Supporting/Lead Actress, Production Design, Original Score). And it was deserving. The work is great, if a bit reserved compared to space battles and bear attacks. A movie starring Oscar Isaac and Domhnall Gleeson won an Oscar and it wasn't Star Wars. That's dope.
Sam Smith is a fucking moron.
When Sam Smith accepted the Oscar for Best Original Song for "Writing's On the Wall" from Spectre, he credited himself for being the first openly gay person to ever win an Oscar. Not only is this a moment that would've made the pretention of even Mark Ruffalo seem minor; it simply isn't true. Howard Ashman won for songs from The Little Mermaid and Beauty and the Beast. Dustin Lance Black won for penning Milk. I'm not sure how Smith's team allowed this to happen. Smith wanted to make himself seem like some sort of hero. Instead, he looks like an asshole.
The song sucks too.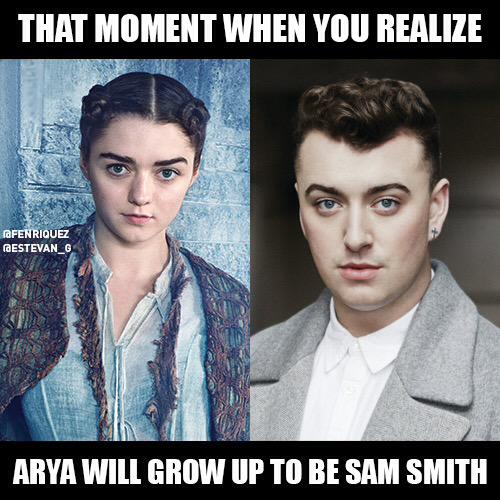 There was some subtle promotion for 2016 movies.
Ryan Gosling and Russell Crowe presented an award and showed off some comedic chemistry. They star together in the upcoming comedy The Nice Guys. Jared Leto and Margot Robbie presented an award. They star together in Suicide Squad. Chris Evans and Chadwick Boseman presented an award. They star together in Captain America: Civil War. There may have been some more. I'm not sure. I also found it weird how the producers didn't roll out the droids from Star Wars until after 10:00 ET. Any kids watching were probably in bed.
Ennio Morricone winning was the best moment of the night.
Morricone won best original score for his work on The Hateful Eight. Somehow, and it's his first Oscar (despite working on all 3 films in Sergio Leone's Dollars trilogy, which include the most iconic music in cinematic history not composed by John Williams). Morricone, 87 years old, needed help walking up to the stage. He needed a translator. It was awesome. FINALLY.
Stallone doesn't win. That's okay, because Rocky is supposed to lose.
While Best Supporting Actor was probably the most up-in-the-air acting category heading into the night, it still felt as if Stallone had emerged as a favorite. The narrative was there. It was a popular movie. He was playing the game. The performance was very good. But character actor Mark Rylance won for Bridge of Spies. That's very interesting. Rylance didn't work the circuit at all, really, as he was doing a play in London for most of awards season. The smile on Spielberg's face when Rylance won was a pleasure to see. I personally think Mark Ruffalo was more deserving (along with non-nominees Idris Elba, Michael Shannon, Jason Segel, and Oscar Isaac), but it's good to know that it's not ALWAYS about campaigning. And again, Rocky is supposed to lose. It's not about how hard you can hit. It's about how hard you can get hit and still go to industry luncheons during awards season.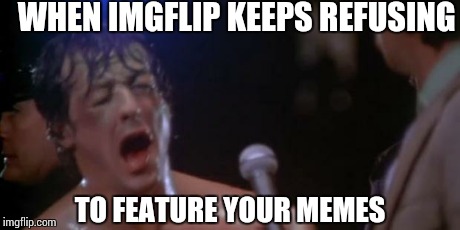 Chivo goes back-to-back-to-back.
Emmanuel Lubezki won his third straight Best Cinematography Oscar for his work on The Revenant. In what's the golden age of cinematography, that's impressive. More emphasis is being put on cinematography by the media and general public than ever. Its nominees heavily coincide with those of Best Picture. I would've liked to see Deakins finally get one for Sicario, but Chivo is a titan in his field and he's certainly deserving.
Brie Larson and Alicia Vikander, coming for Jennifer Lawrence's throne?
It was nice to see the camera NOT show J-Law's reaction to everything. In fact, I only recall seeing her when her category was announced. Larson and Vikander were the stars of the evening. On the preshow, the internet was buzzing about their dresses. During the show, the cameras were on them more than anyone else save for DiCaprio. 2015 was a breakout year for both of them. They're not going anywhere anytime soon. Their wins are likely to be the first of many. Next up for Larson (26) is the crime drama Free Fire and Kong: Skull Island. Vikander (27) has the upcoming Bourne film and the highly-anticipated drama The Light Between Oceans, which co-stars her BF Michael Fassbender and is directed by Derek Cianfrance.
That's all I have. Thanks for following along during the season. I look forward to making predictions and getting upset for no reason again next year.