We've made it. The 88th Academy Awards will go down on Sunday. IT'S FINALLY OVER. I say that as someone who follows the Oscars year round and genuinely cares who wins (why, I haven't a clue). This awards season has been particularly tiring. There was simply too much to keep up with and argue about. Before I get into my FINAL predictions, I'd like to list some of the storylines I for one am sick of.
Leonardo DiCaprio. Both how "hard" his performance in The Revenant was and how overdue he is. I don't care how cold it was. I don't care that he ate raw bison liver. He chose to do those things and was paid handsomely. The shameless DiCaprio Oscar campaign started before this film even finished production. DiCaprio is one of my favorite actors but I find myself rooting against him because of this crap.
"Timely" films. Whether it was the borderline offensive treatment of early trans issues in the unsuccessful piece of Oscar bait The Danish Girl, or the overly simplistic yet somehow confusing look at the subprime mortgage crisis in The Big Short, we had some BAD movies sell themselves as being "important" and people certainly bought into it. The types of people who see movies this way are the ones who allowed fucking Crash to win Best Picture. It's actually possible to make a socially/politically relevant film without oozing self-importance (see Carol, Sicario, Beasts of No Nation, even Spotlight).
#OscarsSoWhite. Don't get me wrong. This issue is very real and needs to be addressed. But popular treatment of it was simply people who don't follow awards season seeing that no black actors were nominated and then screaming about it. The blame goes partially to the Academy for having a very, how do I say it, old and white membership basis. Part of it also goes to an industry that hasn't created enough opportunities (beyond acting) for different groups (it's not just a black-white thing, either). And THIS year, much of the blame goes to the studios for not giving their "black" films the proper push. For example, people are crying about Michael B. Jordan missing out for Creed (which is fair, to an extent). But the reality is he was never a contender for that film. Warner Bros didn't realize what they had until it was too late. Creed was positioned as just another Rocky sequel, not the critically-acclaimed urban tale of individuality that it actually was.
Category fraud. While it's sort of frustrating to see Alicia Vikander (The Danish Girl) and Rooney Mara (Carol) take two spots in supporting when they're so clearly leads, it's even more frustrating to see people argue about. Different precursors slotted them in different spots. Unless a clear standard is set based on amount of screentime, there are always going to be issues.
The following predictions are for what I think WILL win on Oscar night. I've written my personal ballot, as well as my list of top 10 movies of 2015, if you're interested in my opinions.
Nominees are ordered by likelihood to win via Gold Derby, which polls various Oscar pundits. GREEN means it's my choice to win.
Best Picture
The Revenant
The Big Short (will win)

Spotlight

Mad Max: Fury Road
The Martian
Room
Brooklyn
Bridge of Spies
This has developed into a three-horse race. BAFTA/DGA winner The Revenant leads in overall nominations, and with its box office take approaching $400M, is probably the popular choice. It's also a clear frontrunner in Best Director and Best Lead Actor. It's not without its detractors but the support should be there both above and below the line. On paper, it looks like a pretty clear favorite and the logical choice.
The Big Short won the all-important PGA, and is the timely film in the race this year. What it lacks in noticeable craftsmanship it appears to be making up with sheer importance buzz.
Spotlight has the actors behind it and was once seen as the frontrunner before the above two emerged. There are concerns that ultimately, when it comes to the finish line, a small company like Open Road Films can't beat 20th Century Fox (The Revenant) or Paramount (The Big Short) in a year where the nominees actually fared pretty well with average viewers.
As recently as two days ago, I was thinking Spotlight for the upset. But I don't have to balls to pick it. I'm going with The Big Short, despite it being my least favorite film in the hunt. The Revenant has some haters, and people WILL leave it out of their top 5. The PGA really is telling for me. Audiences and critics responded to The Big Short, and that has to excite the industry. I never thought I'd say this but I think we're about to have a Best Picture winner directed by Adam McKay.
Best Picture tidbit: The Revenant is 156 minutes long. The last Best Picture winner to be 2 & ½ hrs+ was The Departed (2006, 151 minutes).
Best Director
Alejandro G Inarritu – The Revenant (will win)
George Miller – Mad Max: Fury Road
Adam McKay – The Big Short
Tom McCarthy – Spotlight
Lenny Abrahamson – Room
Inarritu won the DGA and he appears to be a good bet to become the first ever to direct back-to-back best Picture winners. So much has been said about how arduous of a shoot The Revenant went through, and that's helped the film become viewed as more of a directorial achievement than anything else this year. His film doesn't need to win BP for him to win here. That's what people SHOULD be saying about George Miller and Mad Max: Fury Road, but it really feels like Miller needed more precursor love (specifically, DGA).
The other three gentlemen, whose films aren't nearly as flashy on a directorial level, all get their win from just being nominated, though I wouldn't completely rule out a lovefest for The Big Short resulting in Adam McKay stealing this.
Best Director tidbit: This is Inarritu's second straight nomination. The last director to win and then be nominated the next year was Woody Allen (won in '77 for Annie Hall, nom'd in '88 for Interiors).
Best Lead Actor
Leonardo DiCaprio – The Revenant (will win)
Michael Fassbender – Steve Jobs
Matt Damon – The Martian
Bryan Cranston –Trumbo
Eddie Redmayne – The Danish Girl
By now you've surely heard that DiCaprio is expected to finally walk across the stage and accept his Oscar. The narrative is just too strong and all the precursors have been there for him. He's overdue, and the performance was a physically-demanding one that apparently had him eating actual raw bison liver (I don't know why, but whatever). My personal choice would be Matt Damon, whose charisma by himself on screen managed to keep The Martian interesting even during its supposed lulls. DiCaprio is winning, but if I had to point to a possible spoiler, it'd be Bryan Cranston, who theoretically will capture the older vote.
Best Lead Actor tidbit: This is Eddie Redmayne's second straight nomination here (last year he won for The Theory of Everything). The last back-to-back lead actor nominee was Jeff Bridges (won in '09 for Crazy Heart, nom'd in '10 for True Grit). The last person to WIN two years in a row was Tom Hanks ('93 for Philadelphia, '94 for Forrest Gump).
Best Lead Actress
Brie Larson – Room (will win)
Saorise Ronan – Brooklyn
Cate Blanchett – Carol
Charlotte Rampling – 45 Years
Jennifer Lawrence – Joy
Saorise Ronan has won her fair share of awards and worked the circuit hard enough to keep this somewhat interesting, but it still figures to be Larson in a landslide. My personal problems with Room aside, Larson was exceptional, and no movie this year asks as much out of its lead as Room does with her. She may not be a DiCaprio-level lock, but I'd bet the house on her. Jennifer Lawrence probably would've had a real shot had Joy been viewed more positively all-around.
Best lead Actress tidbit: This Cate Blanchett's 4th nomination in this category. The all-time leader is Meryl Streep, with 15.
Best Supporting Actor
Sylvester Stallone – Creed (will win)
Mark Rylance – Bridge of Spies
Mark Ruffalo – Spotlight
Christian Bale – The Big Short
Tom Hardy – The Revenant
While Stallone appears to have emerged as a favorite and I think he'll ultimately win, he's without SAG or BAFTA, which keeps this wide open (it's one of the more interesting races, as the SAG went to Idris Elba, who's not nominated here). Mark Rylance was the safest bet in this category all year but he hasn't won a single major precursor and his film feels minor compared to the others in play. Spotlight features my favorite Mark Ruffalo performance, and if it wins BP like I think it will Ruffalo certainly gets a boost here. But he's a guy seen as an actors-actor who failed to win SAG. I don't think the support will be there. Christian Bale is here representing for all the high-profile men in The Big Short. I'm not sure if that hurts or helps him. Tom Hardy got his first nomination for The Revenant. He has a lot of fans and if the film dominates the night perhaps he's brought along for the ride.
Best Supporting Actor tidbit: This is Mark Ruffalo's second straight nomination in this category (Foxcatcher last year). The last actor with back-to-back noms here was the late Philip Seymour Hoffman (Charlie Wilson's War in '07, Doubt in '08).
Best Supporting Actress
Alicia Vikander – The Danish Girl (will win)
Kate Winslet – Steve Jobs
Rooney Mara – Carol
Jennifer Jason Leigh – The Hateful Eight
Rachel McAdams – Spotlight
Vikander appears to be a pretty safe bet. She's the breakout star of the year and her great work in numerous films only helps her (it could've been a problem had Ex Machina been nominated as well). She's great in The Danish Girl and would be deserving but I wonder if category fraud could hurt her since it's so clearly a lead performance. Kate Winslet appears to be very capable of topping her, with the Globe win and the fact that she's an Academy favorite. Maybe they make Vikander earn it a couple more times?
Rooney Mara, in another true lead performance, sadly hasn't gotten the boosts along the way to keep up with Vikander and Winslet. Rachel McAdams' work is a little too reserved, while The Hateful Eight failed to pick up the necessary steam to make Jennifer Jason Leigh a possible winner here (despite the overdue narrative).
Best Supporting Actress tidbit: The last person that won in supporting actress without another acting nominee in their film, which Jennifer Jason Leigh will hope to do, was Penelope Cruz ('08, Vicky Cristina Barcelona).
Best Original Screenplay
Tom McCarthy & Josh Singer – Spotlight (will win)
Various – Inside Out
Various – Straight Outta Compton
Alex Garland – Ex Machina
Matt Charman & The Coen Bros – Bridge of Spies
An easy spot to award Spotlight writer/director Tom McCarthy, as the film is a writing achievement above all else this year. He and writing partner Josh Singer won both the WGA and BAFTA, the two most telling precursors. This a pretty weak category otherwise. Ex Machina isn't a big enough player overall, while Bridge of Spies being nominated was probably due more to lack of alternatives than anything else. Inside Out failed to gain the necessary traction to win here (it needed a BP nom), and the Oscars could be in for an even bigger controversy if they award the all-white writing team of Straight Outta Compton.
Best Original Screenplay tidbit: Both Inside Out and Straight Outta Compton have four credited writers. Birdman, which won last year, also had four credited writers.
Best Adapted Screenplay
Adam McKay & Charles Randolph – The Big Short (will win)

Emma Donahue – Room

Phyllis Nagy – Carol
Drew Goddard – The Martian
Nick Hornby – Brooklyn
This probably a runaway for The Big Short, which won the BAFTA and WGA. I was thinking Room for awhile after it got its director nominated, but it really does look like that movie is riding Brie Larson.
Best Adapted Screenplay tidbit: A female has not won in this category since Diana Ossana shared the prize with Larry McMurty in '05 for Brokeback Mountain.
Best Cinematography
Emmanuel Lubezki – The Revenant (will win)
John Seale – Mad Max: Fury Road
Roger Deakins – Sicario
Robert Richardson – The Hateful Eight
Edward Lachman – Carol
Nearly every precursor has gone to Chivo for his daring use of natural light and smooth camera movements in The Revenant. It'll be his THIRD straight Oscar. I think he'll win, but there's a strong narrative for the other four nominees. John Seale came out of retirement to shoot Mad Max: Fury Road, and the work obviously speaks for itself. Roger Deakins now has thirteen noms and zero wins (but please, go on more about poor old DiCaprio). Sicario is amongst his best. The whole 70mm roadshow hoopla surrounding The Hateful Eight wouldn't have worked had Robert Richardson not made full use of detailed wide shots in the film. Carol is gorgeously shot by the great Ed Lachman, and maybe the vocal supporters of the film pissed about it missing in BP can find it a win somewhere.
Best Cinematography tidbit: Carol, Sicario, and The Hateful Eight all missed a Best Picture nom. The last film to win here while missing in BP was Pan's Labyrinth ('06).
Best Film Editing
Jason Ballantine & Margaret Sixel – Mad Max Fury Road
Hank Corwin – The Big Short (will win)

Tom McArdle – Spotlight

Pietro Scalia – The Martian
Stephen Mirrione – The Revenant
McArdle's work on Spotlight is flawless, and it was shocking that the ACE (American Cinema Editors) left him out. But everyone in the Academy gets to vote here. It's hard not to notice the work when watching the film. Could also be seen as a spot to award a film some voters may not have #1, but at 2 or 3. The Big Short has picked up some notices along the way. And its position as a BP frontrunner means you have to seriously consider it here (same with The Revenant). I certainly hope Mad Max wins, and there seems to be a ton of support for it. Is it enough to get it over the action movie stigma? We shall see. I'll go with The Big Short due its BP status.
Best Film Editing tidbit: Last year, Birdman became the first Best Picture winner to not receive an editing nom since 1981.
Best Costume Design
Cinderella
Mad Max: Fury Road (will win)

Carol

The Danish Girl
The Revenant
Some very different nominees in play here. Period work (Carol, The Danish Girl) as well as the more typical extravagant dresses we see lead to wins (Cinderella). I really think it has to be Mad Max though, as the costumes helped build a world.
Best Costume Design tidbit: The last best Picture winner to also win here was The Artist ('11).
Best Production Design
Mad Max: Fury Road (will win)
Bridge of Spies
The Revenant
The Martian
The Danish Girl
This is hopefully an easy win for Mad Max, ensuring that it's awarded somewhere. I hesitate to call it a lock though because there are three other BP nominees in play. Bridge of Spies is more typical period piece set work, while The Revenant spared no expense in creating camps (though, frankly, much of its beauty comes from what they didn't have to create). It's nice to see The Danish Girl get in here, as its sets are the standout aspect of the film aside from Vikander. Anyways, go Mad Max.
Best Production Design tidbit: The last Best Picture winner to also win here was The Lord of the Rings: The Return of the King ('03).
Best Makeup & Hairstyling
Mad Max: Fury Road
The Revenant (will win)
The 100-year-Old Man who Climbed out a Window and Disappeared
Another technical category that looks to be a toss-up between Mad Max and The Revenant (how many of them The Revenant wins could say a lot about its BP chances). I'm leaning towards The Revenant here given just how important the beards and wounds are to the film.
Best Makeup and Hairstyling tidbit: If The Revenant or Mad Max were to win here and in Best Picture, they would be the first film to do so since The Lord of the Rings: The Return of the King ('03).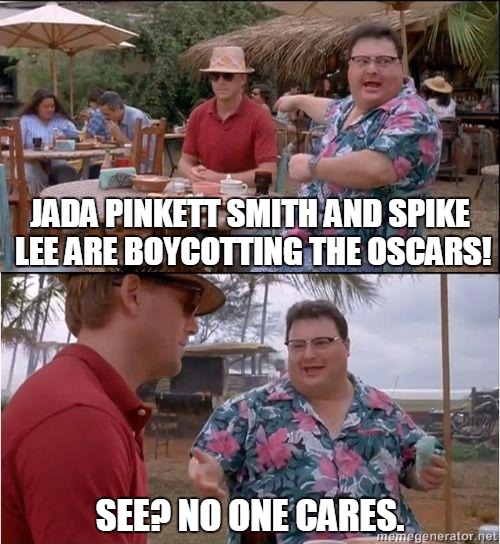 Best Original Score
Ennio Morricone – The Hateful Eight (will win)
Carter Burwell – Carol
Johan Johannson – Sicario
John Williams – Star Wars: The Force Awakens
Thomas Newman – Bridge of Spies
As always, this category is littered with big names. Ennio Morricone appears to have jumped out ahead of everyone else, however. Is there another composer on the planet who fit The Hateful Eight more perfectly? I think he wins, but 2-4 all appear to have a shot. Carter Burwell has the Carol BP snub possibly working in his favor, but it's only his first nom (unusual for a winner here). Johannson's work adds so much to the tension of Sicario, and would be a likely winner if the film was a bigger player overall. Then there's John Williams, the most well-known film composer ever. He could win off name recognition alone, but I wonder if the fact that it's another Star Wars score hurts him. Morricone should and probably will win this one.
Best Original Score tidbit: John Williams has 45 nominations here, which is the most ever (Alfred Newman has 43).
Best Sound Editing
Mad Max: Fury Road
The Revenant (will win)
Star Wars: The Force Awakens
The Martian
Sicario
Another Mad Max vs. The Revenant showdown. I believe these two will split here and in sound mixing. I'll go with The Revenant here because much of its harrowing noise was created, specifically in regards to the scene.
Best Sound Editing tidbit: The last winner here to also win Best Picture was The Hurt Locker ('09).
Best Sound Mixing
Mad Max: Fury Road (will win)
The Revenant
Star Wars: The Force Awakens
The Martian
Bridge of Spies
Mad Max here. So much noise is occurring at any given point during the film but it never feels like too much. Star Wars: The Force Awakens should be seen as a dark horse for those very reasons (and besides, the film probably should win somewhere).
Best Sound Mixing tidbit: Star Wars will look to win here despite not being a BP nom. The last time that happened was with The Bourne Ultimatum ('07).
Best Visual Effects
Mad Max: Fury Road
Star Wars: The Force Awakens (will win)
The Revenant
Ex Machina
The Martian
A very interesting category with three legitimate, albeit very different contenders. Mad Max features more practical effects, which the branch notices, but still has its fair share of sequences that are more digitally impressive. The Revenant, for the bear attack alone, puts itself in the hunt given its BP chances. But ultimately, I think this is where the Academy awards Star Wars. That should be an easy vote for people who may not really pay attention to or care about contenders in this category. Ex Machina would be my personal choice, but it's too small to win. The nomination says a lot though.
Best Visual Effects tibit: The last film to win here and also win Best Picture OTHER than Lord of the Rings was Gladiator ('00).
Those are the only categories I'm predicting. Films with multiple predicted wins: The Revenant (5), Spotlight (3), Mad Max: Fury Road (2), Room (2).
I don't watch enough animation, documentaries, shorts, or foreign films to offer any commentary on those categories. However, it appears that there are some runaways; Inside Out (animated feature), Son of Saul (foreign language), and Amy (documentary feature).
Happy Oscar watching!
Or not. Seriously, find something better to do with your football-less Sunday evening.