this post was updated January 7th (FINAL PREDICTIONS)
One week to go, below you'll find my FINAL 2016 Oscar predictions for Best Picture.
So, the Producers Guild of America (PGA) showed everyone how little they knew about this crazy race. The usual suspects (Spotlight, The Martian, The Big Short, Mad Max: Fury Road, and The Revenant) all scored there and given the support they have from multiple guilds, as well as the fact that they're all likely to get AT LEAST four total noms, make me confident in locking them in. Brooklyn and Bridge of Spies being cited by the PGA showed that both never really lost momentum like most thought; they've both reportedly played very well within the Academy above and below the line. The big surprise was the PGA going for Sicario, Ex Machina, and Straight Outta Compton over Room, Carol, and Star Wars: The Force Awakens. Room and Carol are both films that play better with the entire Academy than just the producers, but man, Star Wars really needed the PGA.
I feel very confident in my top 7. From there, it'll probably come down to how the voting system plays out and how many films are nominated. Room, Carol, Ex Machina, Brooklyn, Sicario, Inside Out, and probably a few dark horses are fighting for 1-2 spots that may or may not exist. Should be a fun revelation on Oscar morning. There will surely be surprises. I know nothing, and nobody else does either.
My FINAL predicted nominees are…
1. Spotlight
It's stayed strong, popping up in pretty much every place it needed to. As always, voter fatigue is a possibility when a film has been a frontrunner for this long but it's getting nominated. Whether or not it wins could come down to how many total noms it gets.
2. The Big Short
No longer a late-season dark horse; now it's a frontrunner and possible winner. Guild support will be there from the actors, writers, and editors. The vocal detractors in the criticism world don't really matter. Paramount wants the win and they can give Spotlight a run for its money.
3. Mad Max: Fury Road
The rare film that can battle for a win here even without the actors or writers behind it (though both groups SHOULD be). It's just that good on a technical level and the necessary places have recognized that. I'm rooting for it. It's locked in for the nom.
4. The Martian
Whenever we seem to think its losing steam, it gets a huge boost (in this case, from PGA and the editors). It's hard to find a category where The Martian isn't at least in the discussion (actresses, obviously).
5. The Revenant
It's gotten the guild support it needed to overcome some good but not great reviews. DiCaprio himself is winning, which keeps the film in play. If it gets in for Editing, I think it may just win.
6. Bridge of Spies
We thought it was down but the industry guilds (save for the actors) proved that the critics and a modest box office didn't matter. It'll be all over the place in below-the-line categories. I don't think it can win but it's good for a nom here despite a less than stellar campaign from Disney.
7. Straight Outta Compton
Despite its lack of potential for other noms (screenplay, editing are huge "ifs" and that's really it), this film looks more and more like a BP nominee every day. It's popping up EVERYWHERE. The industry clearly loves it. Dre & Cube are about to officially become Oscar nominees, methinks.
8. Brooklyn
PGA appears to have saved it, though many have said its chances have been underrated all along as it's working the circuit as hard as any film out there. It's going to pick up some tech noms. After Straight Outta Compton, I don't feel comfortable with anything here but I'll put my money on Fox Searchlight.
9. Ex Machina
PGA nom was a statement for this film, if not here than for Garland in screenplay, the visual effects team, and for Vikander. It's put up outrageous on-demand and streaming figures. Even those who missed it at first are loving it. I'm going with this as my surprise of the morning (maybe just because I love the movie so much).
RIGHT on the bubble…
10. Room
Some big misses as of late (PGA, editors). Though this always appeared to be a film the Academy as a whole would be more likely to embrace than any one guild. Brie Larson's place in her race also keeps it in the discussion. I really just have a gut feeling that many see this as a great performance in an alright movie (like with Ex Machina, maybe just because that's how I see it).
11. Carol
I really expected this to pop up with the PGA, and that was a big miss. Has Harvey Weinstein blown it this year with this and The Hateful Eight? Carol remains a factor in many races so it's in play but it never really took off like I thought it would. At one point I thought it might win.
12. Sicario
PGA forces us to at least consider this. I do really believe it has more support than journalists led us to think all year. It's been talked about since Cannes. Is it really Oscar material though?
13. Inside Out
It's right there on the bubble, but so are 3 or 4 live-action films that will likely have more guild support.
And your possible spoilers…
14. Trumbo
While this looked very likely after SAG announced, the films momentum seems to have come back down to earth. It's just not a good movie and people are realizing this.
15. Steve Jobs
Needed last minute guild support. Didn't get it. It's riding Fassbender & Winslet. Universal is working Straight Outta Compton harder.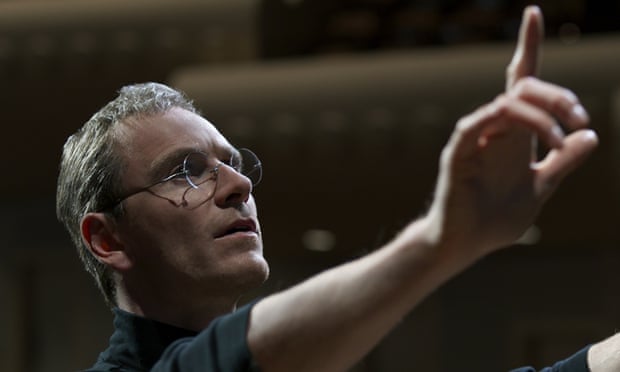 16. The Hateful Eight
Doesn't seem to have landed with anyone, save for Jennifer Jason Leigh's performance. But Weinstein is still working it hard below the line, so I'm not going to rule it out entirely.
17. Star Wars: The Force Awakens
Feels like it needed PGA. It's been repeatedly screened for Academy members but there's little to indicate it's actually a threat here. Wild card.
18. Creed
Warners, with most of their attention dedicated to Mad Max, hasn't really worked this film hard despite the positive reviews/box office success.
19. Beasts of No Nation
Netflix has ran an admirable campaign but this film is on the back of Idris Elba right now.
20. The Danish Girl
The guild support is there in a few spots but it's just not thought of very highly as a whole. Could see as many as 5 noms though.